Impact Acoustic
Asto Floor Standing Division
Easily divide spaces for visual and acoustic privacy with this compact standing element. The subtle metallic foot enables quick installation and provides sufficient support for the screen without stealing attention. Opt for a plain or perforated design to match any interior vision.
Technical specifications
Available sizes
Width:1600mm,Height:1180mm,Thickness:24mm
Width:1800mm,Height:1180mm,Thickness:24mm
Width:1600mm,Height:1420mm,Thickness:24mm
Width:1800mm,Height:1420mm,Thickness:24mm
Width:1600mm,Height:1800mm,Thickness:24mm
Width:1800mm,Height:1800mm,Thickness:24mm
Perforation
Material description
ARCHISONIC® is a high-performance sustainable acoustic absorber made from up-cycled plastic bottles which is Cradle to Cradle certified and LEED accredited. ARCHISONIC® is manufactured at the highest quality standards, yet slight colour and surface deviations caused by the high degree of recycled fiber are an inevitable part of the product characteristics and do not claim warranty services. Material varies in colour when shown in monitor or in print. Please request a free material sample to verify colours.
Material composition
100% PET (min. 60% post-consumer)
Material reutilisation
ARCHISONIC® 24 mm:
88 plastic bottles/m2
ARCHISONIC® 12 mm:
53 plastic bottles/m2
Environmental
Cradle to Cradle Certified™
Product qualifies for LEED v4 specifications on VOC emissions in LEED EQ credit(Low-emitting products)
Supported by Climate KIC
Impact Acoustic
Product Features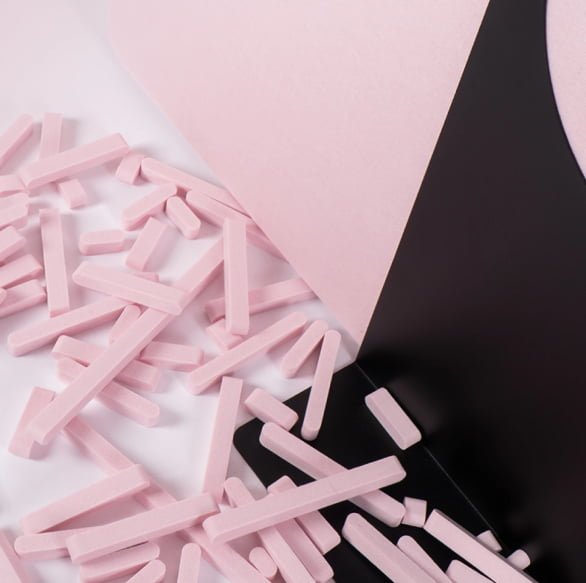 Introducing ARCHISONIC®, our high-performance acoustic absorber. Instead of extracting new material, the product relies on the upcycling of single-used plastic bottles. 88 post-consumer PET bottles are used for every square meter of finished material. ARCHISONIC® is available in 28 carefully curated colours, combined into eight colour families.
One square meter of ARCHISONIC® is made from 88 recycled plastic bottles. The production is done in the same traditional way as conventional felt. The entire ARCHISONIC® product range is LEED and Cradle to Cradle™ certified. Due to its flexible application options, it offers the design and architecture community limitless possibilities for addressing acoustic challenges.
03.
Potential applications
ARCHISONIC® is probably the most versatile building material with acoustic properties. It is used in architecture as well as in the furniture industry. We are open to collaborations with international design companies, artists, or brands and are always happy to push the boundaries of what is possible.
Discover
Color
like no other
Discover
Impact Acoustic
solutions.
Success in numbers
We lose about 66% of our productivity only if we hear someone talking around us. Further studies have even found out how much time per day we lose due to distractions: 86 minutes. An unbelievable number, especially if we think of the usual 8-hour full-time job.
Visit source website
Consulting services
Our experts are here to help you optimize your workspace
EKA Hellas's specialist consultants are here to optimize your company's workplace according to its specialized functional characteristics and aesthetic qualities.
Let's begin
You may also be
interested in
Load more