The 4.8 four point eight meeting table integrates technology with an innovative "plug 'n play" connectivity that is integrated into the centre of the table, enabling the work surface to be clutter-free.
MAIN OPTIONS
Meeting table
Veneer and linoleum finish
4 top shapes available in different sizes
Go beyond
Product features
SMART INTEGRATION OF TECHNOLOGY
Power, data connectivity and cabling for almost any device is integrated into the centre of the table, all neatly kept below sliding covers to ensure a clutter-free work surface.
By attaching bridges to the central cable tray, additional tools and other accessories can  be added for extra space, organisation and  personalisation
01.
PERFECT COMFORT WHEREVER YOU SIT
The light, open aluminum structure and central beam minimise the number of table legs required for support and optimise user comfort. e.g. Only 4 legs are required for W3240mm.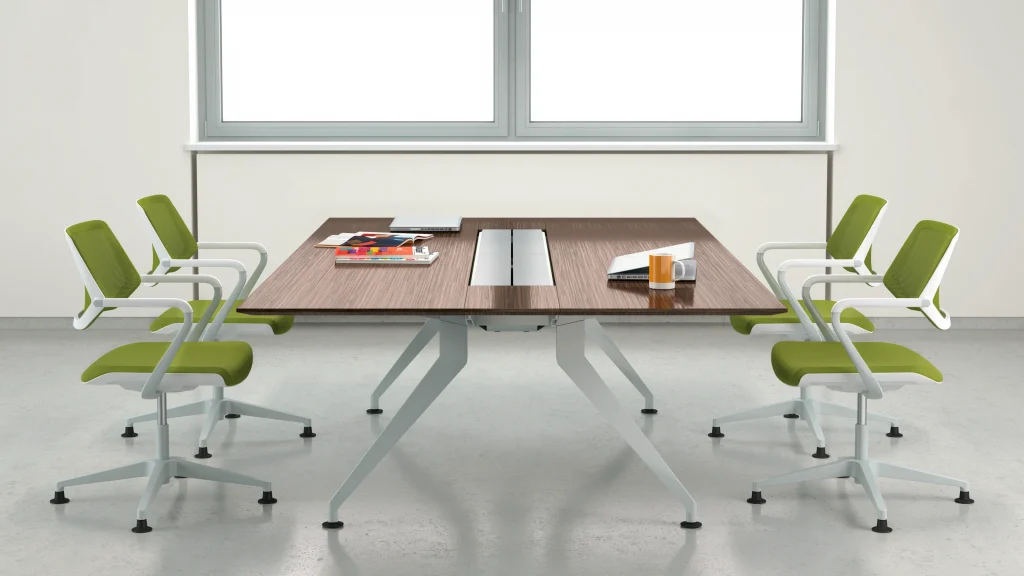 4.8 four point eight is available in a variety of dimensions and can adapt to suit any environment.
Success in numbers
In 2022, for the 16th time, Steelcase earned a place on Fortune Magazine's prestigious list as one of the "World's Most Admired Companies".
Visit source website
Consulting services
Our experts are here to help you optimize your workspace
EKA Hellas's specialist consultants are here to optimize your company's workplace according to its specialized functional characteristics and aesthetic qualities.
Let's begin
You may also be
interested in
Load more