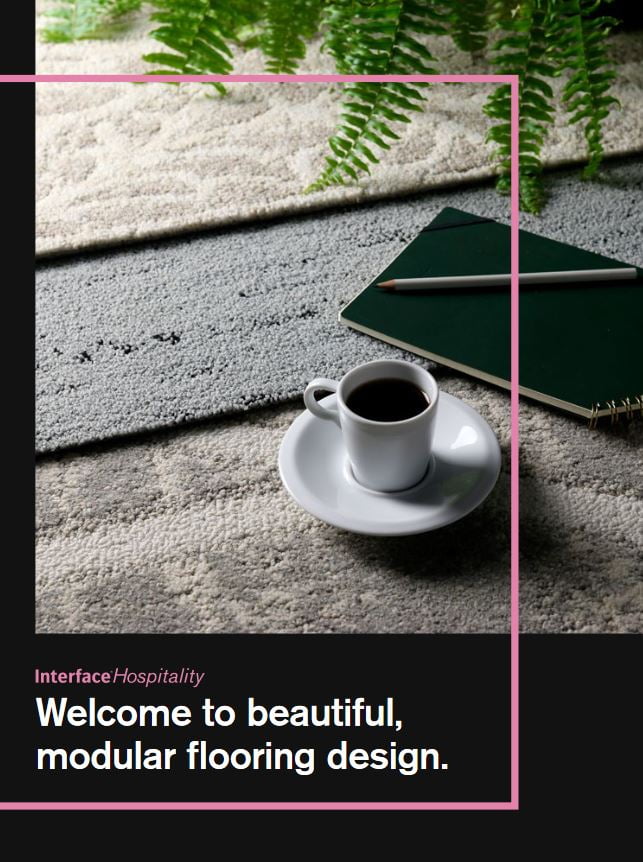 Download the brochure
Interface Hospitality
Welcome to Interface Hospitality
You welcome people every day, from all over the world.
People who want the perfect experience. It's what makes
hospitality both demanding and rewarding.
At Interface Hospitality we understand how a great product
can make an experience more enjoyable. We also know
a great product can make all the difference in running a
successful business.
Using our extensive collection of modular flooring, you can
create your unique environments, mixing texture, colour and
pattern to create spaces your guests will love to be in.
Whatever your requirements, from first ideas to installation,
Interface Hospitality is dedicated to realising your vision.
Making it easier for you to provide your guests with an
amazing experience.
Carpet Tiles

Luxury Vinyl Tile

nora

®

Rubber
Interested?
Get your brochure
Is your workplace worth the commute? Work Better magazine brings you design, insights, research and solutions for today's hybrid workplace. Request your free print copy or download now.